Oberlin College and Conservatory
Class of 1968
In Memory
Dennis Cleveland VIEW PROFILE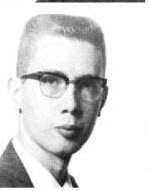 Dennis Cleveland was an outstanding musician and teacher who, with 3 colleagues, formed the Audubon String Quartet, incorporating it into a going business concern.
The quartet, initially based at Marywood College in Scranton, Pennsylvania, gained international stature. It won first prize for interpretation of contemporary music at Evian, France and other awards in Rio de Janeiro and Portsmouth, England. They were invited to play during a working peace session between President Carter, and Prime Minister Begin of Israel President Anwar Sadat of Egypt. They also played on national television, and were regularly in residence at the "Music at Gretna" summer music festivals in Pennsylvania.
After graduating from Oberlin, Dennis attended Julliard. He also studied chamber music with many masters.
For several years, he was the principle violinist for the Atlanta and the Columbus, Ohio string quartets.
Dennis was born in Terra Haute, Indiana. He was married twice, the first time to Catherine Hall, our classmate.
Thanks to Michael Smith, Dennis' first year roommate for seeking out information about him.
Click here to see Dennis' last Profile entry.